Post by kivaanzion on Jun 2, 2006 22:23:21 GMT -5
Just like in the Ep I Did You Notice thread, I was using the Interactive Player to watch Ep III. With the In Depth commentary I discovered dozens of little cool things I'd like to share...
Let's begin at the beginning...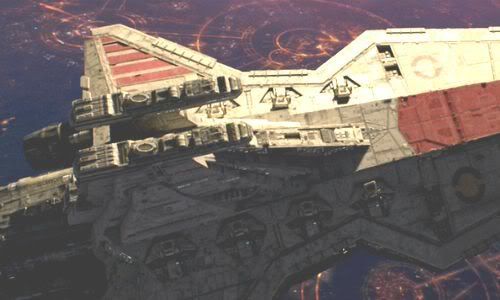 The markings on this Venator class Republic Destroyer identify it as part of the 5th Fleet.
It is similar to the markings on Luke's X-Wing and his designation of Red 5: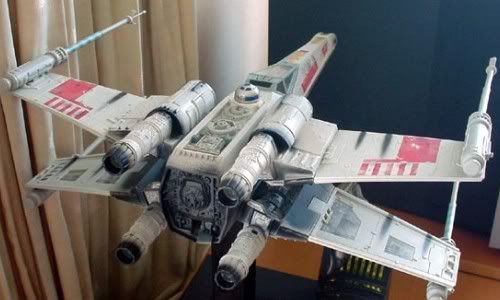 Although the Republic Destroyers are over 1 kilometer long, they are still dwarfed by the 3 kilometer long Trade Federation Battleships!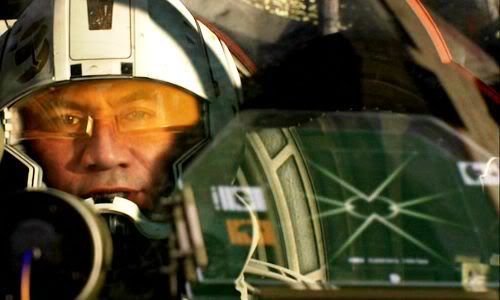 The targeting display of the clone ARC fighter is the same as the display in an X-Wing: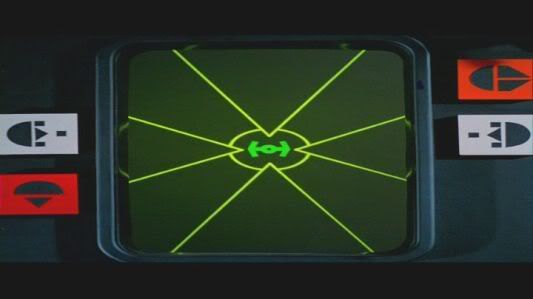 Anakin's Jedi Starfighter display is the same as Darth Vader's TIE Fighter display: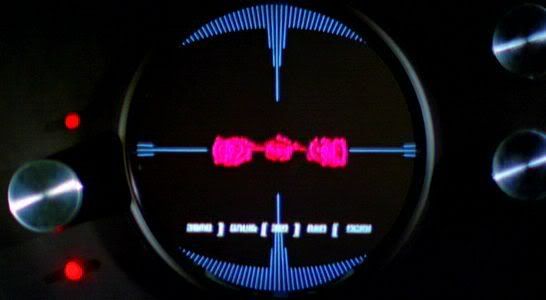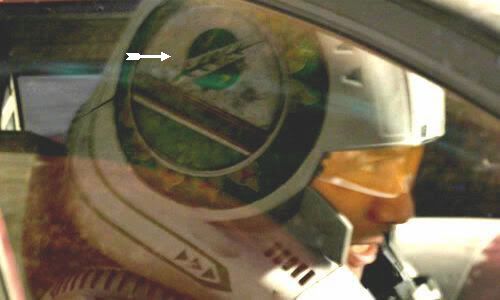 The symbol on the side of this Clone Pilot's helmet is the same as the one on the front of Boba Fett's Mandalorian armour: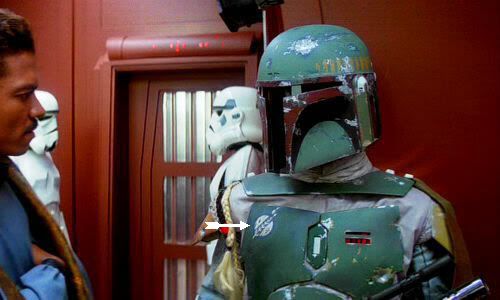 The scene where Obi-Wan Anakin and Palpatine are caught in the ray-shields was shot during principle photography in August of 2003. However some additional inserts were added in 2004. You can tell by the amount of body mass Hayden Christensen has from shot to shot...
Hayden in
August 2003
(
"I say patience."
) :
Compared to Hayden in
September 2004
(
"Yes. R2 will be along..."
):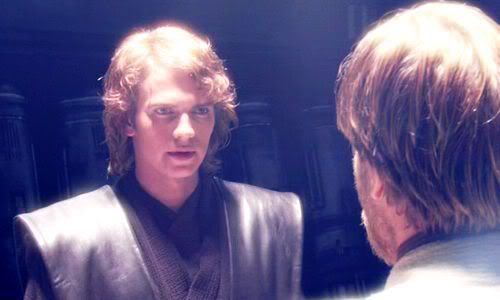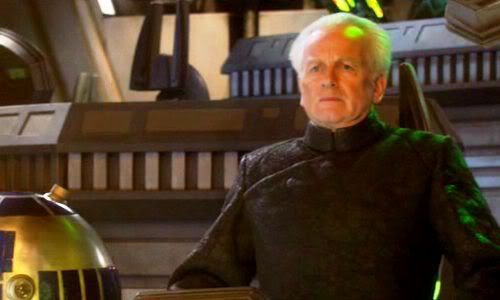 I just love the look on Palpatine's face during the crash sequence. Imagine what he is thinking right now...
"I'm just about ready to take over the universe, and it could all end right here, right now, if these idiots don't land this thing!"
This is a little hard to spot at first, but is cool if you manage to catch it- General Grievous has just taken off on his wheel bike and Obi is about to go after him on the Boga: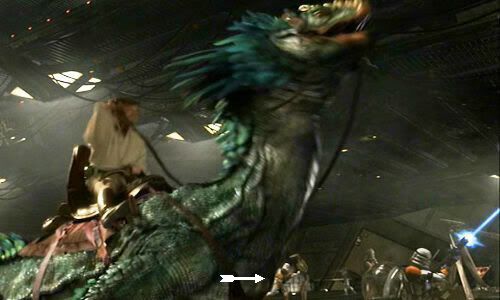 If you pay close attention to the clone trooper I've pointed out in the background- you will see him punching a Battle Droid in it's guts!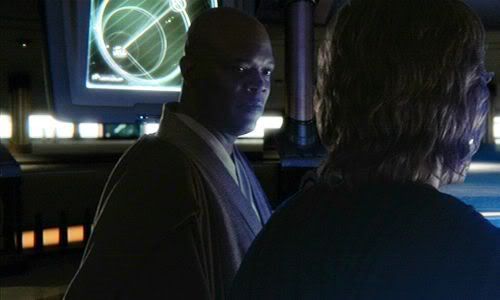 Is it just me... or do the displays in the Jedi War Room bare a slight resemblance to the displays on the Death Star?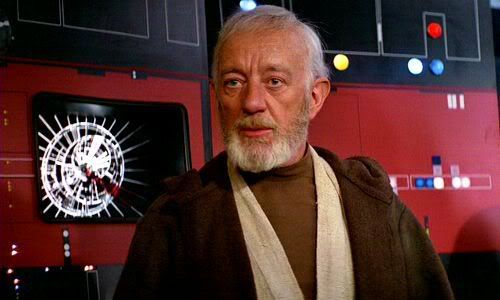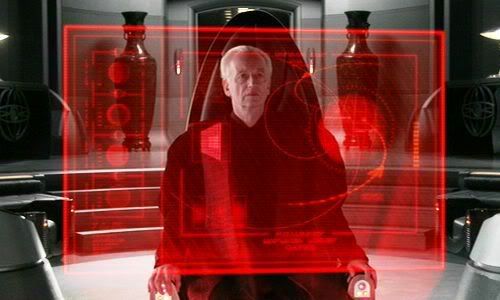 As a joke, the animators at ILM originally had Palpatine losing at online poker!
What an awesome camera angle for this shot. Look familiar?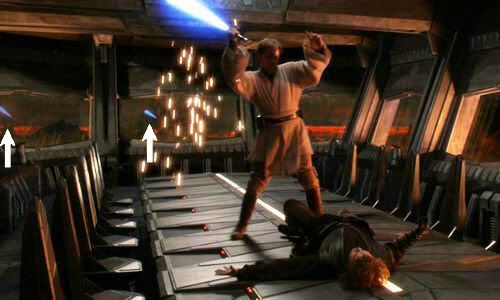 And finally notice the attention to detail in this shot during the climactic lightsaber duel. The animators mirrored the reflection of the lightsaber blades in the windows behind the characters!
Way cool! ;D